Pro's Vision is an organization created to support aspiring young athletes to reach their full potential through one on one training, recovery, personal mentorship, and overall knowledge of the game. Created by former and current professional athletes with the goal to expose young players to what it takes to compete at the highest levels of competition.
UNIVERSITY: UCLA
NBA TEAMS:

2009–2010 New Orleans Hornets
2010–2012 Indiana Pacers
2012–2013 Dallas Mavericks
2013–2014 Los Angeles Clippers
2014–2017 Sacramento Kings
2017–2019 Indiana Pacers
I went to Etiwanda High school. 4 year graduate at UCLA. Played 10 years in the NBA. I enjoy working with athletes that truly love the game and want to challenge themselves to become a better player and person. I will be providing some of my professional secrets to enhance a player's skill set. One of my biggest strengths as a leader and a trainer is to build confidence within a player.
I also enjoy beating Sean Marshall in my summer pick up games. Happy to end my career knowing my overall record is better than his.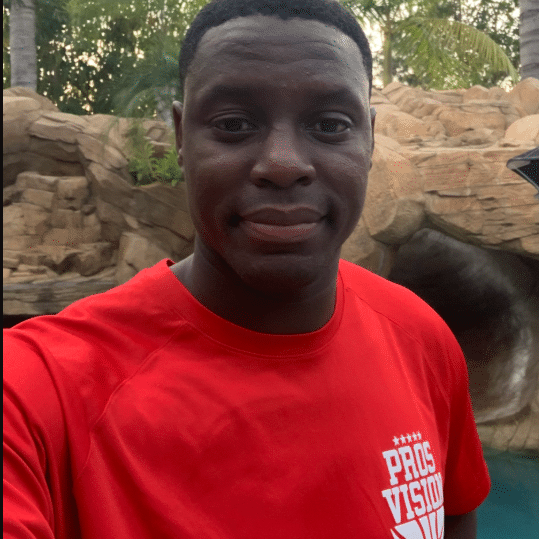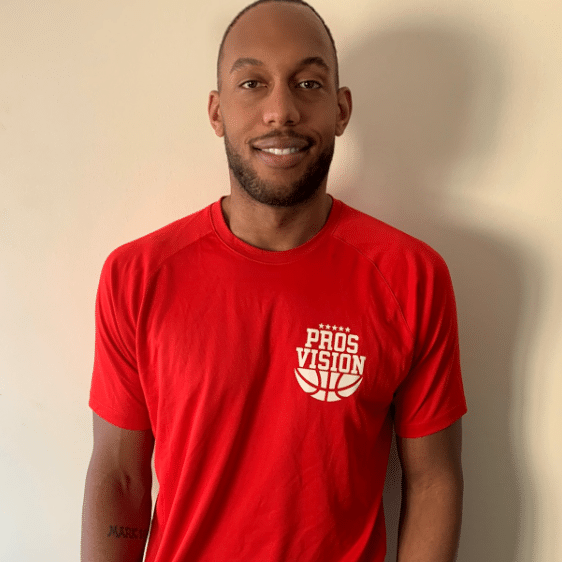 UNIVERSITY: Washington University of Seattle
I currently play professional basketball in Spain. This is my 6th season playing professional basketball overseas. I played high school basketball at Etiwanda High School in California. I went to the University of San Francisco before transferring and graduating front the University of Washington. I was a 5 year starter in college basketball. I play the forward position and that is what I specialize in as a coach. I specialize in post footwork, mid-post, and all-around skills at the position. I bring big energy to every workout and I just hope that rubs off on all the players I work with.
UNIVERSITY: Boston College
Went to Eisenhower High School. 4 year graduate at Boston College where I hold the record for most wins in school history. Currently in my 12th year of professional basketball. I specialize in a wing players skill set and also with low post work. My energy and enthusiasm is what I bring to Pro's Vision as a trainer. I love hard work and expect every athlete to bring just that with every workout.
P.S. I also enjoy frying coach Calvin in between workouts but we had to stop because he got personal 😂😂😂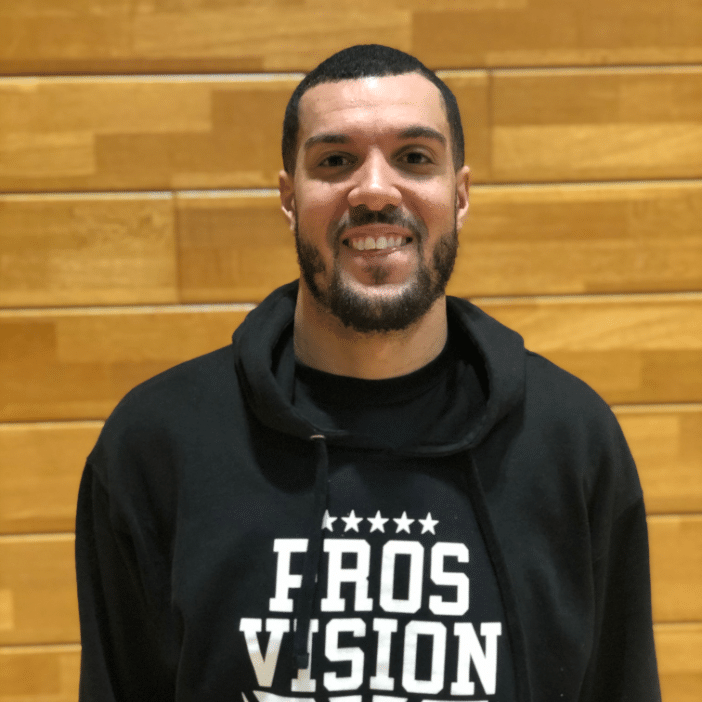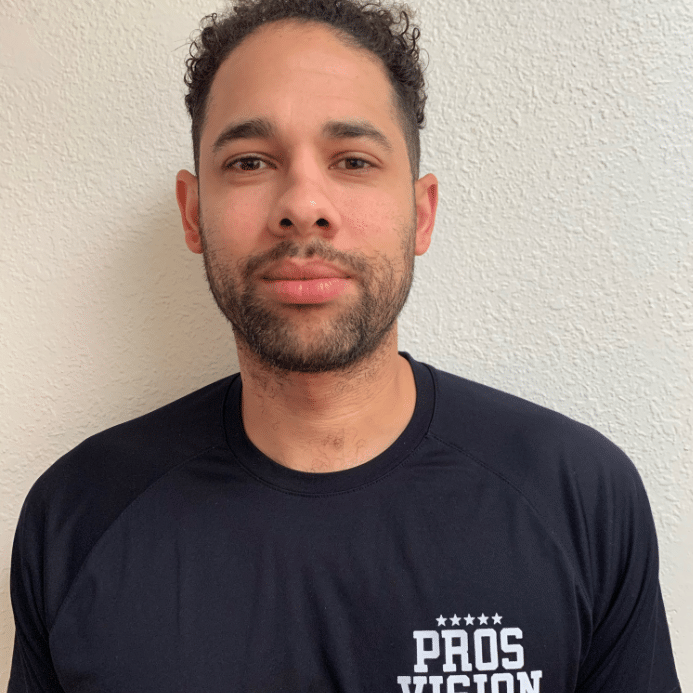 UNIVERSITY: California State University Dominguez Hills
The game of basketball is a passion that began as an infant. My attention to detail and ability to relay shooting techniques/form is one of my specialties. I am a graduate from California State University Dominguez Hills with a degree in Business Management. My ultimate goal is to teach kids the right way to play, with heart and confidence.