Lamont Butler, a Pro's Vision Success Story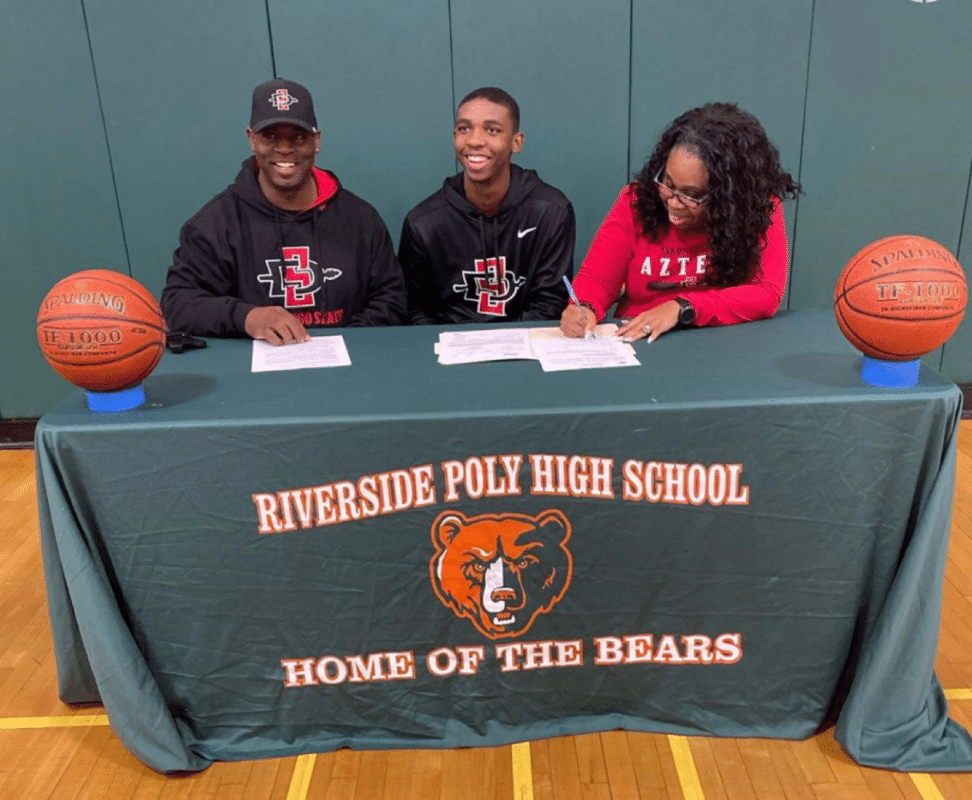 As a Pro's Vision client, we worked with Lamont Butler, who attends Riverside Poly High School, with Amateur Athletic Union (AAU) & College Guidance recently signed with San Diego State University.
Lamont Butler has been training with us since the beginning of Pro's Vision. He is one of our first high school athletes. Lamont came to us already a good point guard we just helped him refine his skills and build his confidence. We're really proud to see his growth as a player and young man. Definitely deserving of his scholarship to San Diego state university.